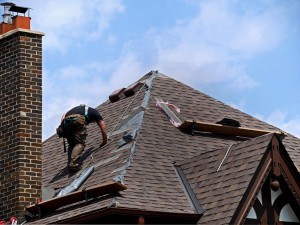 Many new homeowners are eager to begin renovations on their home to make it fit the beautiful picture they have in their mind. Unfortunately the aesthetic improvements, while important, are often prioritized over important structural and functional repairs that should be made first. The key to making smart financial decisions for renovating your home is to have a good budget and to stick to it. Home improvements are one of the few expenses that people often forget to budget for, alongside car repairs and emergency medical expenses. If done properly, however, a budget will help you prioritize your repairs so you'll spend your time and money wisely. In this article, we'll explain how to budget for home repairs in a way that works for you and your family.
Understanding your money
To budget for home improvements, you first need to budget for other things in your life. Use an app or website like
Mint
or
You Need a Budget
 to get a better understanding of how you spend your money. For some, budgeting for home improvements may mean cutting back on other spending areas. Fortunately, these apps break down all of your purchases by categories and help you spend less each month.
Ranking your renovations
If you're dying to update the bathroom but the roof needs to be redone, you should call the roofers first. Some home improvements are a ticking time bomb: deteriorating roofs, poor insulation, HVAC issues, water damage, and safety concerns like fire hazards are all problems that need to be addressed first on your budget. Some will save you money, others could save your life, but all of them are more important than adding closet space in your bathroom.
Estimating costs
Do your research when it comes to the the cost of repairs and home improvements. Once you have a ballpark figure, add it into your budgeting app as a new item on your budget. There is a general rule, when budgeting for home repairs, that you should set aside 1% of the cost of your home for maintenance and repairs each year. However, there are many other factors involved in how much it will cost to upkeep your home like the age of the house, the weather in your area, and how well-maintained the home was before you bought it.
Sticking to your budget
Everyone starts with good intentions, but keeping a budget isn't easy. Thankfully, it has been made much more manageable with the help of apps and websites that link right to your bank accounts. To stick to your home repair budget, make sure you sign up for reminders on your spending and progress. If you're keeping a budget the old fashioned way (pen and paper), put reminders on your calendar each month to check if you're spending too much on home repairs. Another key to successful budgeting it to make sure everyone in the house is on the same page. If your significant other plays a role in home repairs, go over your budget together. This will help you keep one another accountable and set priorities that work for everyone.