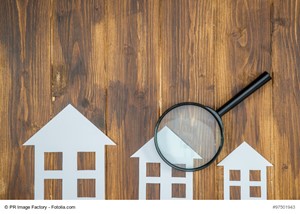 If you recently submitted an offer on a house and received a "Yes" from the seller, you likely will need to schedule a home inspection in the next few days or weeks. Ultimately, an inspection can make or break a house sale, so you'll want to plan for this evaluation accordingly.
Fortunately, there are several steps that a homebuyer can follow to plan for an inspection, and these are:
1. Find an Expert Home Inspector
All home inspectors are not created equal. And if you make a poor selection, you risk missing out on potential home problems that could prove to be costly and time-intensive down the line.
Before you schedule a home inspection, evaluate the home inspectors in your area. That way, you can find an expert home inspector who will go above and beyond the call of duty to assess a residence.
Reach out to a variety of home inspectors and ask for client referrals. Then, you can contact home inspectors' past clients to better understand whether a home inspector can match or exceed your expectations.
Furthermore, a real estate agent can help you find a qualified home inspector. In addition to helping you buy a home, this housing market professional can put you in touch with top-rated home inspectors in your city or town.
2. Make a Home Inspection Checklist
When it comes to preparing for a home inspection, it usually pays to be diligent. Thus, you'll want to put together a checklist beforehand to ensure that you know exactly which areas of a house that you want to examine.
A home inspection checklist may emphasize looking at a house's roof, heating and cooling system and much more. Also, it may be worthwhile to include questions to ask a home inspector in your checklist. This will ensure that you can receive comprehensive support from a home inspector throughout your house evaluation.
3. Consider the Best- and Worst-Case Home Inspection Scenarios
Although you'd like to believe that a home that you want to buy is in perfect or near-perfect condition, an inspection may reveal a wide range of problems. However, if you prepare for the best- and worst-case home inspection situations, you can increase the likelihood of staying calm, cool and collected in even the most stressful post-home inspection scenario.
If a home inspection reveals that there are no major issues with a house, you're likely good to go with your home purchase. Next, a home appraisal may need to be completed, and you'll be on your way to finalizing your transaction.
Conversely, if various problems are discovered during a home inspection, you may need to reconsider your home purchase. In this scenario, you may want to ask a seller to perform home repairs or request a price reduction. Or, you can always walk away from a home purchase as well.
If you need extra help preparing for a home inspection, you can always reach out to a real estate agent too. In fact, with a real estate agent at your side, you can get the assistance that you need to conduct a successful home inspection.