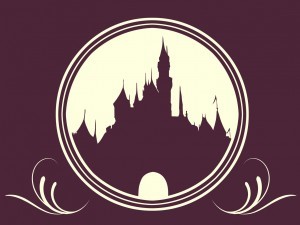 Are you a lover of all things Disney? Do you wish that you could be in Disney more often than not? Well Disney lovers rejoice! There are simple ways to add subtle and classy touches of Disney into your home, inside and out. Here's how to add subtle hints of Disney to your home:
Art:
Disney has stunning pieces of artwork and sculpture for sale in their parks and online. There are various artists that create these works of art for Disney and the themes vary. You can find Mickey and Minnie, theme park, attraction, and other character themed pieces and in all different sizes. There's even artwork for various seasons and holidays such as Christmas and fall. There are pieces to fit all styles from vintage to classic that would look great in entryways, bedrooms, bathrooms, and bedrooms.
Family Room, Bed & Bath Accessories:
Small signs, accent pillows, throws, a toothbrush holder, and towels are among the many accessories available for living spaces. bedrooms and bathrooms. Add accent pillows to your couches and beds, small signs to your nightstand and shelves, and a toothbrush holder and decorative towels to your bathroom.
Kitchen Accessories:
There are so many great kitchen accessories that you can purchase in the parks and online. There are items ranging from salt and pepper shakers and silverware to wine glasses, mugs, plates and dishes, hand towels, and so much more. Create a small display of the various Disney mugs from the resorts you've stayed at or display Disney plates in your dining room or kitchen.
Outdoor Accessories:
Disney and other retailers sell various types of accessories for the outdoors. Items such as lawn gnomes, string lights, and solar lighting are great ways to add a little Disney magic to your outdoors. From Mickey and Minnie, Goofy and Donald Duck to theme park and attraction themed items, your possibilities for brining Disney home are endless. And with so many possibilities you can add the touches of Disney that you love the most.