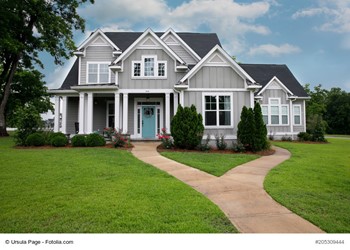 For the most part, it's safe to say we all know to come prepared when buying an older home. But did you know that the buying process of a new construction home comes with its own quirks? The customization and relationship with the builder through the process makes for a unique experience when buying a new construction home.
Here's what you need to know:
Some developments have site registration policies. This means that they require you to come with your agent for at least the first couple visits. Don't be caught off guard. When planning your viewings be prepared to work with your agent's schedule as well as your own.
Instead of asking to lower the cost ask when negotiating ask the builder to pay closing costs or to include upgrades. You'll have an easier time getting a yes to these requests as builders don't like to lower costs and gain a reputation for doing so in the process.
New construction homes aren't a final product when purchasing. Because of this, it's critical to get details on paper to protect yourself during the buying process. Details to include are how the home will be finished, any and all timelines, and what will happen if, for whatever reason, the home is not finished in time. Get all of this in writing to create a binding contract.
Ask questions! When touring the model house be sure to ask what comes standard and what is an upgrade. Get costs of upgrades that catch your eye so that you can plan your budget. When planning this budget you will also want to leave wiggle room as this will be a quote and not final cost. Your agent can help you create a list of common features that are standard and/or upgradable as well as ballpark costs.
Budget Tip: When deciding on upgrades know which are easier to have done during construction. Prioritize those over those that can easily be done after. Think upgrades that include wiring or getting into walls and ceiling for whatever reason.
New construction homes often come with a warranty. It's important to know what this covers and what it doesn't. Understand your cancellation rights and hire a real estate lawyer to review contracts and any important documents.  
Research the builder and if possible talk to other residents in the neighborhood. Ask them about their experience both during the buying process and living in the development afterward.
One thing that often catches home buyers off guard is when the builder requires you to get pre-approved by their lender even if you use your own lender. This is to safeguard themselves by ensuring you pass their lenders requirements for a safe investment. It's also important to keep in mind that you may even get better rates and fees from the builder's lender.