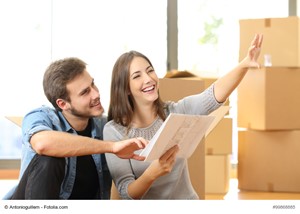 Want to hire a moving company to help you transport your belongings to your new address? You're in luck, as many world-class moving companies are available in cities and towns nationwide.
Ultimately, there are various factors to consider as you try to differentiate one moving company from another, including:
1. Experience
A top-notch moving company probably will possess many years of experience. As such, this business should have no trouble helping you identify potential moving hurdles and ensuring you can overcome these problems quickly and effortlessly.
If you're uncertain about a moving company's experience, searching the business' website may prove to be an excellent starting point. By reviewing the business' website, you can learn about the company's services and find out how it supports its customers.
Also, feel free to reach out to a moving company if you ever have concerns or questions. This will enable you to receive first-hand insights into the business' experience so you can make an informed decision.
2. Quality of Service
Although every moving company should be able to provide unparalleled customer support, few businesses may go the extra mile to ensure customers are helped at each stage of the moving process.
Try to find a moving company that is dedicated to its clientele – you'll be glad you did. This company should be able to respond to any concerns or questions leading up to moving day. In addition, the company will be able to offer affordable pricing and set realistic expectations about what to expect when moving day arrives.
Keep in mind that a first-rate moving company should be able to provide customer referrals that you can use to determine whether this business is the right choice for your upcoming move.
Ask a moving company for client referrals before you make your final decision. That way, you can reach out to past clients to learn more about the quality of service that a moving company provides.
3. Licensure and Insurance
Find out whether a moving company is licensed and insured. This may require you to allocate substantial time and resources to perform an in-depth search of licensed and insured moving companies in your area, but the benefits of doing so will pay off in the long run.
A licensed and insured moving company will possess the necessary credentials to provide support for an intrastate or interstate move. As a result, this business can safely handle all of your possessions and ensure your items are fully protected from the time they are picked up until the time they arrive at your new address.
Lastly, if you recently sold or bought a house, your real estate agent may be able to provide extra help. He or she likely can provide moving company recommendations and put you in touch with a moving company that can fulfill your moving day requests.
Get ready for your upcoming move – consider the aforementioned factors, and you can find the ideal moving company to help you take your belongings to any location, at any time.