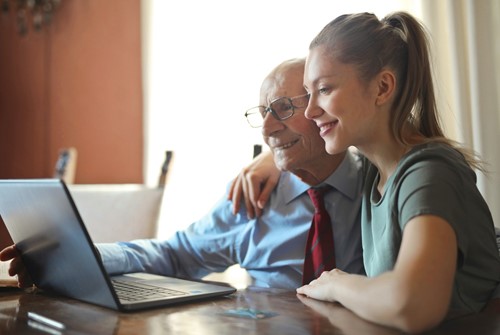 Universal design refers to building a home that can accommodate people of varying ages, physical ability and lifestyle. If you are building a home that you intend to live in for many years, building it with universal design in mind can help it meet your needs and the needs of your family for a lifetime.
What Is Universal Design?
Universal design refers to architectural plans that allow as much independence as possible, even for people who are older or who have mobility concerns. A home that's built with universal design can be easily navigated with a walker or wheelchair. With approximately one-third of all households being multi-generational or blended homes, universal design is becoming increasingly necessary.
Universal design, however, does not have to look institutional. When it is part of the initial design, it can be virtually undetectable.
Incorporating Universal Design Into a Newly Built Home
Today's universal design elements are features that do not seem to impact the home's design. In fact, you may not even notice them until you need them. Here are some design elements to consider weaving into your home's construction:
Wide pathways - Doors and walkways that are wider better accommodate wheelchairs or walkers. This also makes your home feel larger and more inviting.

Hard flooring - Carpeting is difficult to navigate with a wheelchair. Hard flooring including tile, hardwood, laminate and luxury vinyl is far easier to navigate. As an added bonus it can contribute to better indoor air quality.

Accessible cabinetry - Larger cabinet bases, pull-out drawers and shelves within cabinets and easy-to-grasp hardware all make a kitchen more functional without hurting its overall look.

Levered door and cabinet handles - Levers are easier to operate than knobs for someone who has difficulties with grip or hand strength. This is a simple switch to make the home universal design appropriate.

Hidden grab bars - Grab bars are helpful in the restroom when someone has physical limitations, but traditional grab bars often have an unsightly look. Instead, build towel racks and toilet paper holders that are strengthened to provide a place to grab. Install attractive showers that do not have a big step and even a seat.
Why Use Universal Design Elements?
These elements are not difficult to add to your home's floor plan and design but they have a big impact on the people who live in your home should you need them. Not only that, but they can make the home more appealing to buyers should you choose to list it for sale. If you are building your own home, consider universal design elements now so the home will meet any future needs your family has.