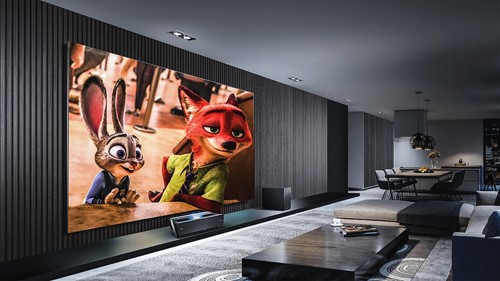 Whether you want to sell or just want to live in a more luxurious environment, understanding some of the key details that make a luxury home what it is can help you make the most of a new purchase or even your current dwelling. High end homes are about more than just space -- a large home does not necessarily become luxurious, simply because of its size. Learning about some of the most common luxury upgrades allows you to make the most of your space or elevate a new purchase to create something truly spectacular. While every home is different, these types of upgrades are essential components of high end, luxury homes across the country.
Luxury Upgrades your Home Doesn't Have...and Why you Need Them
Smart Tech: Smart thermostats are pretty mainstream at this point, but luxury homes are far more integrated and supported by technology. Consider upgrading by investing in an entire system with components that work together -- from your HVAC to your entertainment options and home operations. You'll love having a single interface for everything and being able to configure every aspect of your home to meet your specific needs.
Cleaning Essentials: Central vacuum, laundry options on all floors and other high end perks do more than just help keep a home with multiple levels clean, it ensures that your space is ready for a staff or on-site team if you want them. Even if you don't use the space all that often or clean it yourself, the presence of these conveniences is a big plus when it comes to selling a high end home. High end buyers expect these details -- from docking stations for floor cleaners to dedicated spaces for cleaning staff and supplies, you'll find it easier to outsource home care when you have these essentials in place.
Outdoor Entertaining Space: Whether you go for a full kitchen, opt for an oversized firepit and conversation area or simply create comfortable areas for dining and seating, the outside of your home is no longer just for playing games or gardening. Outdoor spaces have gone far beyond a few lawn chairs and a grill. Build an oversized firepit and surround it with comfortable seating -- complete with wool blankets or quilts for chilly nights. Need to have some digital entertainment, too? An outdoor movie zone, complete with pedestal or hanging lounges and built in snack bar is sure to please. One of the top luxury home trends addresses the outdoors and ensures that you and your guests can have a seamless transition from the inside. Up your entertaining game and upgrade that bland porch or patio to increase the value and luxury of your home.
From elevated and luxurious living spaces to hotel-worthy conveniences, incorporating a few of these upgrades will make your own home an oasis of comfort -- and make it more appealing to buyers when it is time to sell.