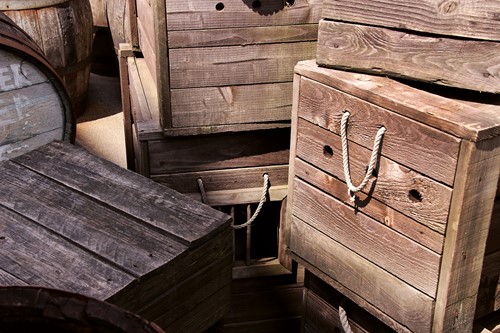 No matter if it's indoors or outdoors, any space can benefit from more storage. Some might shy away from adding more storage to a space because they're afraid of creating clutter. For situations like this, the best thing you can do is find storage that also serves another function. For outdoor furniture, benches are an excellent option for furniture that has storage built in. With some basic materials and tools you can build one completely DIY. Here we'll go over the process and details so you can add more storage and seating to your outdoor space.
What You'll Need
Kreg jig
Outdoor screws for Kreg jig
Drill
Pressure treated wood
Screws for treated wood
End cut sealer
Square
Hinges
Foam or outdoor cushions
How to Build Your Bench
Cut the wood to the desired dimensions. Dimensions will all depend on the size of the bench you want to make. Remember that you can also build the bench in smaller pieces so that you can rearrange them for more or less seating as needed.

After cutting the wood to size, use the Kreg jig to add two holes to the end of each long piece.

Apply end cut sealer with a regular paint brush. This will seal up the edges of each piece to prevent breakage, splinters or other damage to the wood.

Lay out the wood to assemble beginning with the legs. Use a square to confirm you have a 90-degree angle.

Add the cross pieces to hold the legs together.

Construct the seat or lid of the bench by laying the remaining wood pieces flat. Use clamps to hold them in place if necessary and add the cross pieces to connect them on one side. The other side should be completely flat.

Using a cordless drill and screws, attach the hinges to the lid and to the back of the bench.

Next, construct the front and side covers for the bench. If you plan to position your new piece against a wall, you can save money and time by skipping the cover on the back side. However, this will mean your storage is not as secure and small items might be at risk of falling out the slats.

Complete your benches with foam or smaller outdoor cushions. You can make your own cushions by hot gluing fabric around the foam pieces for a quick and inexpensive option.
Enjoy your new bench with hidden storage. This outdoor furniture is perfect for storing large items including gardening tools, pool equipment or even coolers for food and drink storage during social gatherings. You can save space and still have everything you need close by, all while sitting comfortably on your custom DIY bench.